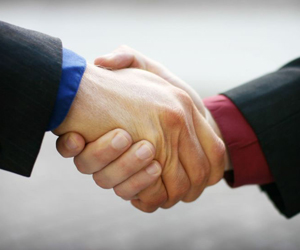 Welcome to CrossPoint Church!
We are a friendly group of people coming from a cross-section of backgrounds. Our common bond is a shared love for Christ, a commitment to the Word of God, and our desire to tell others of God's love and grace.
Frequently asked questions:What time is your service?
Our worship service is at 10:30 a.m. on Sunday mornings. The doors open at 10:00 a.m. with Soaking/Prayer at 10:20 a.m. The children join with us in Worship and around 11:10 a.m, they will begin their own time together.
What can I expect at your worship service?
CrossPoint Church is a friendly, casual, Spirit led church.
Worship on Sunday mornings is our opportunity to join together in giving praise to our great and awesome God. We are led in worship by our worship band and vocal team. The music is contemporary. Our desire is to focus our hearts and minds on the Lord and worship God in Spirit and in truth.

Where do I go on Sunday morning when I arrive? Turning into the church parking lot you may park where you like, and come in from either of two entrances. The south entrance, a set of glass double doors, is our Dome Entrance (which looks like a dome); when you come into this entrance, you will go through our Dome area where we have coffee and get a chance to talk and meet one another. The other entrance is under the carport, and this entrance takes you directly into our sanctuary where our Sunday service is held.

Where do I take my children? Children who are four years old and up will go to the worship service with you. At a midway point in the service four years old - fifth graders are dismissed to go to KidsChurch for a video and snack. You might escort them the first time to KidsChurch, but there are caring teachers who will lead them there as well.

Our Nursery is for babies through three years of age and they are cared for during the worship service by our loving and trained staff. The nursery is located just off the Dome area. One of our ushers would be glad to take you there.

What else does CrossPoint Church offer me and my family? CrossPoint Church has many opportunities for all ages, and spiritual maturity, to grow in our love for God, others, and self. Our goal is to equip, raise up, and educate so that every member can be the church in this fallen world.