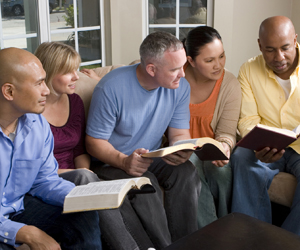 Celebrate Recovery is not meeting at this time. Stay Tuned.
Life hurts. But God heals. Discover how.
Celebrate Recovery: Our Purpose
Do you have a hurt in your life that is robbing you of peace? Or, a habit that is crippling your life and relationships? You are not alone. Celebrate Recovery is a Christ-centered recovery ministry held at CrossPoint Church every Friday evening. This ministry celebrates God's power and comfort in our lives by providing tools that help individuals discover serenity and healing through Jesus Christ.
We provide a safe, confidential community of separate men's and women's groups that are available to help cope with life issues including anger, alcohol or drug dependency, food struggles, family members of those with addiction issues, victims of abuse, seeking sexual purity, grief, controlling behaviors, and other issues. Teens are welcome. Celebrate Recovery meets every Friday night beginning at 7:00 p.m.
What is Celebrate Recovery?

"Celebrate Recovery" is a fellowship based on God's Word and the Bible. We celebrate God's healing power in our lives through the 12 Steps pioneered by Alcoholics Anonymous and the 8 Recovery Principles based on Christ's most famous message, the Sermon on the Mount.
Who Can Attend "Celebrate Recovery" Meetings?
Anyone who is a believer in Christ who struggles with addictive, compulsive and/or dysfunctional behaviors. By working and applying Biblical principles, we are willing to grow spiritually and become free from these behaviors. These behaviors may include alcoholism, drug addiction, food addiction, sexual addiction, co-dependency, domestic violence, divorce recovery. We encourage teens to attend
How is "Celebrate Recovery" Different From Other 12 Step Programs?

Undoubtedly, many lives have been changed through the 12 steps. However many Christians have been uncomfortable with other programs' vagueness about the nature of God, the saving power of Jesus Christ, and the ministry of the Holy Spirit. By applying these Biblical principles, we begin to grow spiritually. We become free from our addictive, compulsive and dysfunctional behaviors. This freedom creates peace, serenity, joy, and most importantly, a stronger personal relationship with God and others.
What If I'm Uncomfortable Sharing My Personal Issues With Strangers?

Sharing is encouraged, not required. It's important that we provide a safe place to share. After our opening time of worship, we separate into two meetings, a men's meeting and a women's meeting, so those of us who may be uncomfortable sharing in a mixed group might feel more comfortable. Our primary purpose is to help people overcome their addiction, compulsion and/or dysfunctional behaviors through the healing power of Jesus Christ.